Corporate/society golf at Hartley Wintney
At Hartley Wintney Golf Club our aim is to make your society or corporate golf day run smoothly and be an absolute pleasure, an experience you will want to repeat year after year.
Course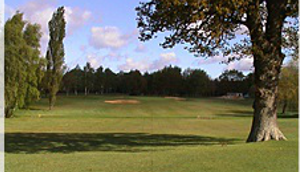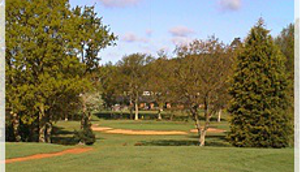 The course also has 3 par 5 holes that need a little planning to play well, especially the 16th. We are fortunate to be surrounded by the beautiful north Hampshire countryside and with the added features of many mature trees and water hazards.
If you are not having one of your best games Hartley Wintney Golf Club has some lovely scenery to take in. It is fast becoming one of the finest courses in the area.
Clubhouse and location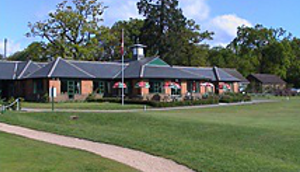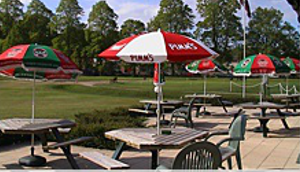 The clubhouse has excellent facilities including gents and ladies changing rooms, a private meeting room and an excellent bar and patio to enjoy a relaxing drink after your round. The dining area in the clubhouse can seat up to 120 people. Our location is perfect for any corporate or society golf day. We are on the north side of Hartley Wintney on the A30, and only 10 minutes from the M3 Junction 5 or 4A and 20 minutes from the M4 junction 11.



Catering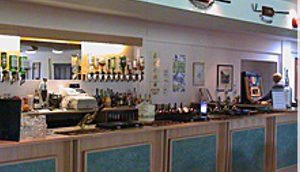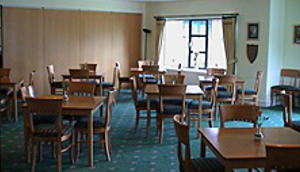 All catering at Hartley Wintney Golf Club is undertaken by Stuart Temple and his team. Stuart has a wealth of experience and offers a wide variety of menus to suit your golf day. If you have any special catering requests please contact him on 01252 844211 ext 4.
What we offer you on the day of your event
On arrival a member of our staff will be ready to meet you and your party and answer any questions you may have on the day. The 1st tee will be reserved for your group at your chosen time, the 10th will also be reserved for your group as you finish your front 9 to allow your group to play through without interruption. The same will apply for your afternoon round if you are playing more than 18 holes. If you would like to run a nearest the pin or longest drive competition we are happy to lend you markers on the day.
Additional services
Full tournament administration for your day
Check in and issue of scorecards, complete all your scoring and results
Host your prize presentation
Golf clinics, including the use of the Explanar training system
Video analysis
Individual & group tuition
1st Tee photography
Supply of society packs, prizes, trophies,
All the above services are at an additional cost. If you would like more details please contact Martin Smith P.G.A. Professional Hartley Wintney Golf Club, via email click here or by phone 01252 843779 Ext 2.
2014 Society/corporate day golf packages
18 Holes of golf / 1 course lunch prices from £37.00
27 Holes of golf / coffee bacon roll / 1 course lunch prices from £46.50
36 Holes of golf / coffee bacon roll / 1 course lunch prices from £51.50
The above prices apply to a minimum of 12 people.
Useful telephone numbers
Martin Smith, Professional / Society co-ordinator 01252 843779 Ext 2.
Clubhouse Manager, Stuart Temple 01252 844211 Ext 4
Paul Gaylor, Secretary / Manager. 01252 844211 Ext 3